I was born in 1953 and grew up in Westport, Connecticut. I was raised on the Saugatuck River and spent a lot of my childhood swimming and boating on the river and wandering through the woods on the other side. 
As I reached puberty, it became clear to me that something was terribly wrong with the adult world around me.
By the time I was sixteen, I considered myself part of the counterculture movement and I became actively involved in protesting the Vietnam War. In 1969, I led a march from my high school and spoke at a rally in the center of town.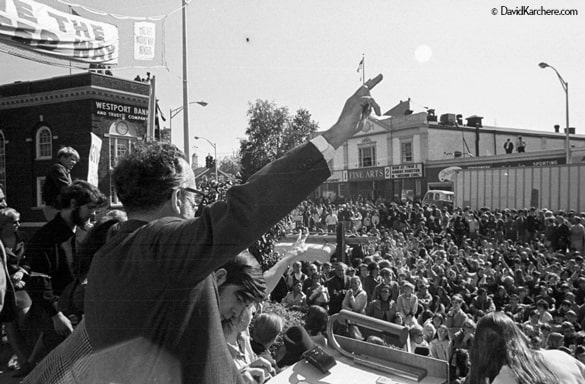 While in high school, I became interested in communal living. I traveled to Israel to live and work on a kibbutz, but didn't find the answers to the deep questions that were burning in my heart. After returning to high school in Westport, I joined with four friends to earn money to purchase 163 acres of land in Canaan, Maine, where we hoped to establish a commune. The property cost us $5,000, and that included the shell of a small cabin that was on the land. 
That summer, we sought to comp lete the building of the cabin and to establish a sustainable lifestyle. We had 50 people stay with us for various lengths of time. But by the beginning of October, my girlfriend and I were the only ones left. We were out of money and without any creative future in Maine. So we returned to Westport, where I finished high school.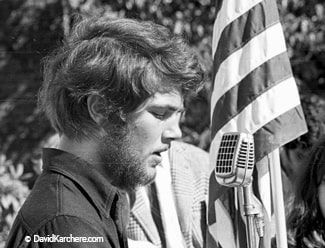 Prior to leaving again for Maine, I attended an evening talk by Dr. Bill Bahan. He spoke in Westport at the home of Mary Cardiff. At the time, Bill led the educational program for Emissaries of Divine Light at Sunrise Ranch. He wore a suit. He had coke-bottle glasses and slightly crooked teeth. I remember thinking that he looked like one of the squarest people I'd ever met. Yet his message brought a profound, heartfelt truth that transported me. I felt relief from the anger and agony that was in my heart, facing the dysfunction of the world that was around me, and even in me. 
When we left for Maine, my friend Will Carpenter and I brought literature from Sunrise Ranch. We had booklets with names such as The Longing of Your Heart, The Fountain of Life, and You. As we arrived on this magnificent wooded property, I decided to let go of all the disappointment and angst that I had carried in my heart, and to explore the creative direction that I felt in these booklets.
When I returned to Westport for the second time, I became actively involved in Emissaries of Divine Light and the local group. In 1971, I attended a one-month class led by Bill Bahan and Martin Cecil at Lake Rest Hotel, in the Catskills. It was there, in the last hour of the last day, that I had a spiritual opening and awakening that was deeply profound for me. The best way I can describe it is to say that it was a direct encounter with Divine Presence. I have been deeply and profoundly engaged with Emissaries of Divine Light ever since that experience, and now find myself leading this spiritual teaching. It contained the answer to all the questions that had been burning in my soul; and I know, to this day, that the Universal Love and wisdom that I touched in that encounter is the heart of the answer for the issues of humanity as a whole.
Since that time, my life has taken many twists and turns. In 1976, I joined the community that staffed Lake Rest Hotel, where I did carpentry work and offered Attunements. There I met my wife, Joyce, while teaching a song I wrote. Joyce and I were married in 1980, while living at the Glen Ivy Emissary community in Corona, California. I taught public school for two years at Mission Bell Elementary School in Riverside, California, and earned a Master's Degree at the University of California at Riverside.
In 1982, we moved to New York City, where I went to work for IBM. I had a 21-year career with the company, working mostly in their credit department, doing work around the United States, Asia, and in parts of Europe.
Through this time, I led an Emissary center in New York and attended and led programs put on by Emissaries of Divine Light. I had the privilege of attending a three-month class with Martin Cecil, and other month-long programs. In 1984 Joyce gave birth to a wonderful daughter, Helena. I became active writing music, songs and poetry. Joyce and I produced our first recording of our original music – Open Green, with our dear friend Michael Gaeta.
Martin Cecil died in 1988. He had just visited New York several months before his passing, and I had a chance to be with him and several other men in the living room of the New York Emissary Center. For the first time, I felt I could meet Martin (who was at that time more than twice my age) man-to-man and begin to be a real friend and colleague to him. So it was sad to me that I wasn't going to be able to enjoy that experience for very long.
Martin's passing marked a change for the Emissary program. The remaining leadership of Emissaries of Divine Light found itself unwilling or unable to continue in that role. In 1995, I was asked to join a group of Trustees that assumed the responsibility for leadership. In 2000, Joyce, Helena and I moved to Sunrise Ranch. And in 2004, I assumed responsibility as the spiritual leader of The Emissaries. My fellow Trustee and dear friend Dr. Jane Anetrini has been a significant assistant in my work. And I am very blessed to have a circle of wisdom and love in the Trustees, who share the work with me.
Currently, I live a full life, giving talks, writing, teaching, and leading the Emissary organization. This includes the leadership of Sunrise Ranch. I have the joy of meeting people around the world who are passionate about embodied spirituality. And I have the deep pleasure of working closely with friends who are committed to working together to bring embodied spirituality to the world.