This Week's Quotation:
The simple truth is that the emotional realm responds to a tranquil mind that is willing to understand it. This certainly works among people. Think about the relief it can bring to your heart when you share what you are feeling with someone who really understands you. Even if they don't "side with you" or agree with you. Just being heard, seen, and understood can put the heart at ease. Psychologist Carl Rogers called it empathic listening. But you don't have to be a psychologist to listen deeply to what is in the heart of another person and convey simply this, "I understand."
Becoming a Sun, p.55
A Tranquil Mind That Understands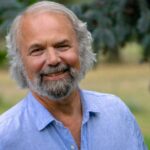 True?
Try it out. If you really give it a go, I am confident you will see that what I wrote about works.
The first step is cultivating a tranquil mind. Now my mind doesn't always seem tranquil. In the midst of some kind of creative project, it can be a maelstrom—thoughts and passions flying around. But still, I cultivate a foundational state of tranquility in my life experience so that underneath the creative storm is a bedrock of peace, order, and mental stability. Then, I have that to offer to another person.
The second step is the non-judgmental witnessing of another person. Suspending judgment, you can be there for them. You can be empathetic and compassionate. You can see who they are and what is happening for them.
Practicing this is such a pleasure! You will see how liberating it can be for another person to be seen by you. There are huge rewards to cultivating a peaceful mental state.
The emotional realm responds to a tranquil mind that is willing to understand it.
What does it mean to become a sun?
Every human being is already a sun on the inside—a being of intense love and light. The difference is that some people have the vision and courage to become a sun on the outside. This difference is our human destiny.