This Week's Quotation:
Arthur represents that guileless reality within all people, who has no designs to be sovereign—no need for worldly position. Arthur's motive is to be of service to his brother. That desire to be of service is the beginning of a journey in life that takes people to their own sovereignty. It is not the ambitious Sir Kay who ascends the throne, nor the bickering lords of the realm. It is the guileless Arthur who, at first, draws the sword from the stone with no audience and no fanfare.

Becoming a Sun p. 174
King Arthur's Guilelessness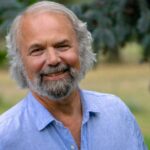 Most people have a memory of what was important for them growing up, and likely we gain a greater perspective on it as we age. I'm thinking especially of those formative experiences that contributed to who we have become as adults. For some, it was Little League, Sunday School, or experiences in nature.
While it was many experiences for me, as it perhaps was for you, one that stands out is the way my mother read stories of King Arthur and the Round Table. There were many nights before bedtime with those books she found to read to me.
I enjoyed the stories at the time. In some ways, they were my Bible stories—stories of heroes and magic, with human drama and life lessons. And they were lessons in human character, especially Arthur's.
What shines through the stories of Arthur is his guilelessness. He never thought too much of himself. And he faced every circumstance with an innocence that makes you smile and sometimes even laugh.
The tale of the sword and the stone is no exception. Arthur pulls the sword from an anvil upon the stone without thought to the difficulty of it or the fact that it makes him King of England. He was just looking for a sword for his older brother.
I won't try to tell the whole story here. But I do celebrate the spirit of innocence that lets anyone live each day fresh and new, with the inspiration to be of service to the people and the world around them.
What does it mean to become a sun?
Every human being is already a sun on the inside—a being of intense love and light. The difference is that some people have the vision and courage to become a sun on the outside. This difference is our human destiny.