This Week's Quotation:
What I notice is that when the grace of God is present through a person, those around them recalculate their lives. They sort their lives out in a different way. Perhaps they have been trying to sort it out in desperation, in a way where there did not seem to be any possibility. But now they are seeing possibility where there was none. They are seeing options where it looked like there were no options. And they are finding all those experiences that the spirit of love brings to a person—the feeling of self-worth, real meaning, value, and the lifting of the awful burden of shame with which so many people live. The grace of the Great Mother says, "Come to me, I'm always here, and I'm always free."

Becoming a Sun p. 305
The Grace of the Great Mother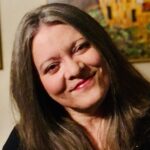 As I meditate on these words from David's book, I am reminded of my true identity and yours. I have come to know that no matter what shadowy pattern of human culture pays a visit to my world, I have the power to shift it within myself, which then impacts the world around me. We are designed to be channels of divine light, love, and wisdom. When we do that, all kinds of magic can happen.
A couple of weeks ago, I was packing and preparing for a trip to California. Amid the busyness, I received an intuitive nudge to call a friend I hadn't talked to in several weeks. When she picked up the phone, I could feel the weight of the sadness and limitation she was feeling. As we spoke about her circumstance, I felt like every word that came out of my mouth was divinely guided and potent. By the end of our conversation, my friend was lit up by the presence of the Great Mother that flowed through me and ignited something in her! What happened here is the power of love to transmute, transform, and reveal what is true and possible. What a gift we have to bring to our world.
Right now, the Great Mother is urging us to carry the torch of love to every corner of our lives. Because when we do that, everything changes. A new world, a true world, begins to emerge and take form. The call is getting louder now as the collective boat creaks under the weight of oppression and ignorance. Now is the time to bring this medicine to our world so that all know the Grace of the Great Mother.
What does it mean to become a sun?
Every human being is already a sun on the inside—a being of intense love and light. The difference is that some people have the vision and courage to become a sun on the outside. This difference is our human destiny.