This Week's Quotation:
You cross one of the greatest thresholds in your life when you burst from intention and idea to action. Everything changes. All the deep emotions you have for the possibility you have felt deep within your soul can seem like they are being dashed against the rocks of the real world. The lofty ideas you have had about the way life should work are challenged. And you run the risk, as if for the first time, that you will fail—that what you are attempting will not succeed, that your ideas are not true or valid in this world, and that your deep feelings will seem irrelevant to other people.
~ Becoming a Sun p. 95
The Greatest Threshold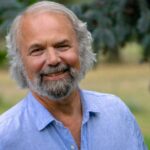 There is something so liberating about doing the deed, whatever the deed might be. And then, beyond taking that one action, it is liberating to complete the project, whatever it might be, large or small.
I love how life exercises me and calls me to the fullness of who I am. And there is a way that I know myself when I do the deed that is different than it was before. Following through on what is mine to do changes my experience of myself.
All the deep emotions, ideas, and intentions are transmuted into manifest reality. This is a different kind of faith, beyond a belief or confidence in the Unseen. It is a knowing that comes with embracing one's own Creatorship.
Do you have this threshold to cross? Is there something you are called to create in your life now?
The whole universe is behind you, cheering you on. And so am I.
What does it mean to become a sun?
Every human being is already a sun on the inside—a being of intense love and light. The difference is that some people have the vision and courage to become a sun on the outside. This difference is our human destiny.