This Week's Quotation:
The mortal man who incarnates the King energy or bears it for a while in the service of his fellow human beings, in the service of the realm (of whatever dimensions), in the service of the cosmos, is almost an interchangeable part, a human vehicle for bringing this ordering and generative archetype into the world and into the lives of human beings.
In conjunction with his ordering function, the second vital good that the King energy manifests is fertility and blessing.
~ Becoming a Sun p. 83
The Ordering Powers of Sovereignty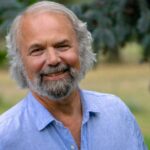 These words from Becoming a Sun quote Douglas Gillette and Robert L. Moore from their groundbreaking book on male psychology, King, Warrior, Magician, Lover. What they address applies to men and women alike. The gender-neutral name for what they name in men as the King is Sovereign, and for women, Queen.
In the deeper realms of the human psyche lies this ability to bring the ordering power of Love so that the world around a person can thrive. All facets of a person participate in this ability—the intellect, the physical body, and emotion. Yet, often, there is a subtle factor that can be missing—the inner reality of who we are.
We access this inner reality when we decide it is imperative to be true to ourselves—to express the highest truth of who we are. That reality of us has the capacity to bring sovereignty to our world. And with that comes the ordering power of Being. It brings fertility and blessing to our lives.
This is an essential part of becoming a sun.
What does it mean to become a sun?
Every human being is already a sun on the inside—a being of intense love and light. The difference is that some people have the vision and courage to become a sun on the outside. This difference is our human destiny.