This Week's Quotation:
Our human capacity—our thoughts and feelings and our physical capacity—is made to be a dwelling place for the possible. We are supposed to be a home for the possible, so that it might manifest through us into the world. So open your heart to what is possible in your life. Feel the feelings of the possible. Think the thoughts. It takes believing in something that is not yet here, in this world, but could be if you were open to it. Knowing that at some point it will take bold acts of personal courage for what is possible to manifest in your life.
~ Becoming a Sun p. 49
A Home for the Possible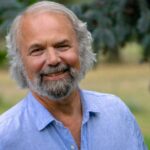 I invite you to think of the past 24 hours of your life. Now count the times the world around you demanded you pay attention to what is "going wrong?"
The news media has great expertise when it comes to this. Sometimes, people close to us throw what is wrong in our face. And the immediate sphere in which we live needs our attention; it really does. But where in all that is there room for the possible?
So today, I recommit myself to be a home for the possible. I commit myself to cultivating a quality of mind and heart where the possible can live. I promise to make time for my consciousness to be free of the concerns of the every day so I can receive the seeds of new life and love reborn.
What does it mean to become a sun?
Every human being is already a sun on the inside—a being of intense love and light. The difference is that some people have the vision and courage to become a sun on the outside. This difference is our human destiny.