This Week's Quotation:
Cliff Barry, the founder of Shadow Work® seminars, says that the elders in the circle have to disbelieve. In other words, if a group is to thrive, there have to be leaders who choose not to buy into any negative thought pattern that would sabotage the group. They have to disbelieve that the beast has any power other than the power you give it.
The creative field we share as human beings is a field for transformation because there are elders here; elders who hold this field and create a context where other people can awaken to who they are.
~ Becoming a Sun p. 190
Elders in the Circle Have to Disbelieve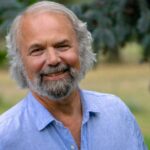 In the culture of today, youth is celebrated, and eldership is often seen as just growing old and feeble. Having reached 70 this year, I am protesting this attitude on behalf of old people everywhere. (Not really.)
If a person plays their cards right, age can contribute to a person's elderhood. But not necessarily. Sometimes, people just get old—not wiser.
The truth is we all have the opportunity to act with wisdom and hold the circle of community. It could be a family, a business, or any group of people. Whatever community it is, eldership is about faith—faith in the community and the people of it, faith in the creative process we call life, and faith in oneself. That faith brings a disbelief in the suspicion, doubt, gossip, and fear that can undermine a community if people let it.
I am here to bring faith. I am here to be an elder in my community. How about you?
What does it mean to become a sun?
Every human being is already a sun on the inside—a being of intense love and light. The difference is that some people have the vision and courage to become a sun on the outside. This difference is our human destiny.