This Week's Quotation:
On a clear night, where I live in Colorado, we have a view of endless stars. Seeing the Milky Way, the Pleiades, Orion, and all the other celestial bodies, I can feel the vastness of being on a scale that I cannot wrap my mind around.
We are surrounded by the infinite—infinite space, infinite stars, and infinite potential for this human life. It stretches in all directions.
We are surrounded by the eternal—time before all beginnings, reaching beyond all endings.
~ Becoming a Sun p. 135
Surrounded by the Infinite and the Eternal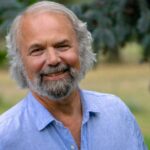 If your life goes anything like mine, you might tend to become wrapped up in the immediate. It seems almost inevitable that the people and circumstances of our lives demand our attention. Then there are the ups and downs of our relationships and the unfolding cycles of all that transpires around us.
The immediate can be overwhelming if not balanced by our relationship with what is infinite and eternal. We, who inhabit planet Earth, came from the universal whole. Earth itself was born out of the universe. We never left the universe. We are part of it.
So, if the world seems to be pressing in upon you, or if it has stopped making sense to you, try this. Look up at the night sky and let yourself be held by the stars. Let the wonder of this planet and all the forms of life upon it surround you with their majesty and power. Perhaps then, you will feel more deeply the fantastic part you are playing in the Cosmic Story. Perhaps then, you will know more deeply that you are a beloved member of a Cosmic Family.
What does it mean to become a sun?
Every human being is already a sun on the inside—a being of intense love and light. The difference is that some people have the vision and courage to become a sun on the outside. This difference is our human destiny.