This Week's Quotation:
Practical spirituality isn't chasing after something wonderful, whether you see that as being spiritual or not. It is staying where you are and letting what is full of wonder find you. And it is letting a world be created—or re-created—because you are willing to be exactly where you are. Practical spirituality is welcoming what is coming to you from within and letting it out, and it is welcoming what is coming to you from without and letting it in.
So how do you welcome what is within you? Creating time and space that welcomes what is within you is a way of acknowledging and honoring that reality. This is the essence of meditation. It is the heart of worship. You honor your own spirit, which is part of the spirit of all, when you give it a place to live and breathe in your awareness. You become a vessel for that spirit, which begins to overflow into the world. You have ceased looking for that experience. You have been willing to be where you are and let your inner reality find you.
~ Becoming a Sun p. 111
Practical Spirituality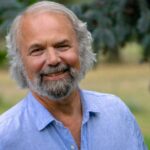 I hope that in reading these words, you become more fully present where you are—more fully rooted in this present moment and more fully aware of who you are.
In being fully present, we reclaim any energy flying off in 10 million directions so that it lands through our body right where we are. When that happens, the gravity of who we are attracts whatever is meant to orbit around us and draws to us whatever is meant to join us.
So may it be.
What does it mean to become a sun?
Every human being is already a sun on the inside—a being of intense love and light. The difference is that some people have the vision and courage to become a sun on the outside. This difference is our human destiny.