This Week's Quotation:
You might feel shame and disgust when you catch yourself acting out of your own internal disturbance. Can you stay present? Can you endure the feeling? Hold on. It might be a wild ride to begin with.
What allows a person to maintain this radical shift while experiencing this kind of shock is a radical strategy. That strategy is to face whatever awfulness you find in yourself and embrace it. Not to condone it. Not to become it. Not to keep it alive forever. Embrace whatever you see in yourself so that you can bring healing to it. So that you can accept that whatever it is, because it is in your house of Being. It is part of you. It was created out of you, no matter how distorted it became.
You are its creator, and therefore you are its master.
~ Becoming a Sun p. 260-261
A Radical Personal Strategy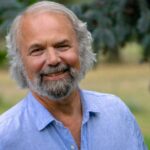 The radical personal strategy I propose in this mini-chapter of my book is simply to accept that we are the creators of our lives. Of course, we had help. Of course, many factors at work in our world are set in motion by others. But we are the protagonists. We are the lead actors. As someone once said, when you look in the mirror in the morning, you might see many things in that mirror. But it is mostly you.
This can seem like a bitter pill to swallow, especially if we are feeling disempowered. Especially if we are blaming the events of our life on others. But when we take what can seem like a bitter pill, which is accepting that we are authors of our own lives, we begin to become masterful.
Part of this radical strategy is to love and embrace yourself in all your glory and in whatever mess you might find yourself.
Whatever is happening, be there for yourself, accept yourself.
When we do, we begin to know more fully that we are the creators of our life—an awesome, empowering, and thrilling realization.
What does it mean to become a sun?
Every human being is already a sun on the inside—a being of intense love and light. The difference is that some people have the vision and courage to become a sun on the outside. This difference is our human destiny.