This Week's Quotation:
Emotional intelligence begins with the awareness that your feeling nature is the primal aspect of your human experience. You can't get rid of it, nor should you. It is you at your most innocent, your most open, your most vulnerable. It is you, at your neediest, as a baby and as a child and even in utero. Your feelings are your contact with the primal substance of creation—the waters from which your life and your world are born. Those waters connect you more deeply with your own soul, and with the people around you.
Fortunately, the same dynamic between thought and feeling that creates damage in the emotional body can assist you to let your emotions flow, so that your life is empowered by your feelings, not debilitated by them.
~ Becoming a Sun p. 61
Emotions Are Primal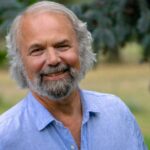 Who has reminded you lately to embrace and enjoy how you feel and to let your feelings flow? Generally speaking, I don't see a lot of that going on in our culture. I know this is a general statement. But do you have a place to share the most innocent, open, and vulnerable places of your soul?
Most of the public discussion of emotional intelligence seems to be around performance. With emotional intelligence, you will be a better manager or salesperson. You will make a better partner.
Those things may be true. But they don't begin to address the significance of this primal aspect of who we are. Because your emotions are primarily about your state of being, not your performance.
And this is what is so neglected. So, in case no one else has asked you today, How are you feeling? What are you feeling? Whatever it is, I honor it as the state of the waters of your soul. That matters. It deserves love and care. And appreciation.
Honoring our feelings, they are freed up to flow in creative directions. So let them flow.
What does it mean to become a sun?
Every human being is already a sun on the inside—a being of intense love and light. The difference is that some people have the vision and courage to become a sun on the outside. This difference is our human destiny.