This Week's Quotation:
Your tranquil mind has the power to bring peace and calm to the emotional waters of your creative field—to your own emotions and to the emotional waters of the people in your world.

Becoming a Sun p. 56
A Tranquil Mind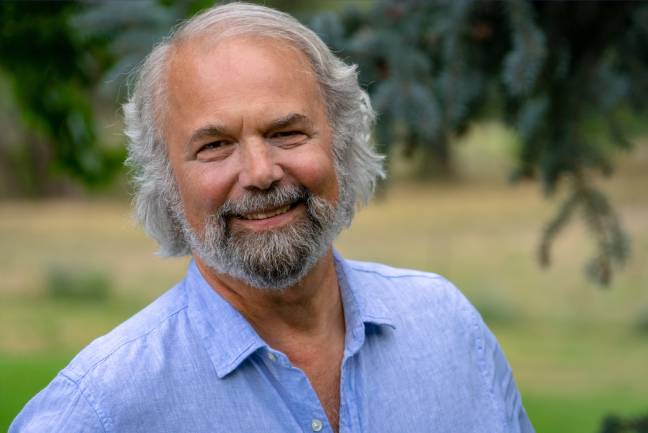 Like all of us, I am a witness with a front-row seat to the human experience. I have taught courses and facilitated workshops around the world on emotional and spiritual intelligence. I have coached people to gain greater insight and mastery. But most importantly, like anyone, I am witness to my own life experience. Here is what I notice.
The muddle. It is so easy for us, as human beings, to find ourselves in a blur of experience. No up or down. No understanding of what is causing it. Unable to explain what it is that we are thinking or feeling. Perhaps feeling awful but unable to find a way out. Or feeling good, but not knowing quite why or how to repeat it.
If you were a mechanic working on a car that wouldn't run, you wouldn't just hope that the whole vehicle magically started to work right. And you wouldn't just start working on random parts of the car. You would first analyze the situation. And then make the repairs indicated by the analysis.
Are we so different?
The word analysis comes from an ancient word that means to loosen, divide, or cut apart. It has to do with understanding the parts of something that make up the whole. True self-analysis is a part of being a witness to our human experience and letting it become as creative as possible.
I'm not talking about psychoanalysis as it is generally practiced. I don't believe in psychoanalyzing ourselves. I'm talking about something much more basic than that.
The reality is that there are fundamental building blocks of the human experience. You do not have to read a textbook to understand them. Just observe yourself. You think. You feel emotion. You are definitely having a physical experience. And then there's something it is not so easy to observe—your spirit. This is the dimension of you that experiences joy and intention. It is the throne upon which you sit as a sovereign soul.
All these parts of us are interacting dynamically all the time, just as surely as the engine, clutch, and driveshaft of your car.
The excerpt from my book I quoted above names the positive influence on the emotional body brought by a tranquil mind. Tranquility of mind is like a strong muscle in the body. Just as many people do not build their muscles properly, many people have not discovered the potential power that their thoughts have to bring peace to their hearts. So their mind becomes erratic, not knowing what to do to make their heart happy.
Here's what I've discovered. As a sovereign soul who has a mind, we can take hold of our mind. We can then use our mind to exercise this muscle of tranquility that brings peace to the heart. And if we can do that for ourselves, we can do it for another person.
The blur ends. We have found a causative element in our human experience—a tranquil mind guided by the sovereign soul we are.
So give it a go. See if you can identify this mental muscle—tranquility. Then exercise it. Build it. Let it bring peace to your heart.
What does it mean to become a sun?
Every human being is already a sun on the inside—a being of intense love and light. The difference is that some people have the vision and courage to become a sun on the outside. This difference is our human destiny.