This Week's Quotation:
So how do you change your experience from "running on empty" to your "cup overflowing"? The answer is so profound, so deep, and yet so simple that it tends to escape people. The answer is gratitude for what we are receiving from the universe. It might not be what you think you want, and it might not be "how you like it." But the universe is being generous with you. For starters, it is giving you life right now!
Becoming a Sun, p.42
From "Running on Empty" to "Cup Overflowing"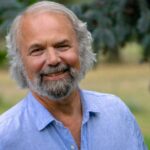 It seems like we, as human beings, are stuck in between the events of the world around us and the magical power animating us from within.
If you're like me, there are times in your life when you feel the mad compulsion to run from the events occurring around you. And the powerful forces working within you can feel like they are too much to bear. They can feel like pressure, anxiety, irritation, or even outrage.
Or, you can simply feel like you do not have the resources to meet the challenge. Empty.
Time for something profound… deep… simple.
Gratitude is embracing this place between the world and the power within us. It is following the wise instruction, In all things, give thanks.
Gratitude is not only embracing the loveliness of our human predicament. It is embracing the circumstance in which we find ourselves. And it is welcoming the gifts of life, power, and creativity with which we are endowed.
Thank you. Thank you. Thank you.
It is so good to be alive.
My cup overflows.
What does it mean to become a sun?
Every human being is already a sun on the inside—a being of intense love and light. The difference is that some people have the vision and courage to become a sun on the outside. This difference is our human destiny.