This Week's Quotation:
Entertain this thought and see what happens in your awareness, and in your personal energy field. Share this thought with other people and notice how the energy between you shifts.
What if, before we were born, you and I lived together in the realms of universal consciousness? What if, from that eternal place of perfect wholeness, we chose to incarnate together so that we could be spiritual pioneers for humanity now?
Perhaps part of us never left that place of universal consciousness. Part of us is together there, even now, in perfect love, with full agreement and total willingness to do what is ours to do together now.
Becoming a Sun, p.314
Realms of Universal Consciousness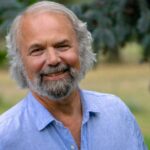 What did you feel as you read those words?
Isn't it curious how a certain pattern of thought can evoke an awareness of an effable reality? As I read these words from the last chapter of my book—on Grace—I remember what I was sensing as I wrote them. And I have the same sensing now.
I believe that all people have the ability to be aware in this way. I can't prove it is true for all people. But I have had enough experience to know that we all share a deeper knowing if we will only access it. And when we do, we become different to ourselves and to each other. We know we are linked together by something that transcends culture.
There is a pattern that comes from beyond the usual human experience to which we all belong. I'd love to hear from you if you feel that too.
What does it mean to become a sun?
Every human being is already a sun on the inside—a being of intense love and light. The difference is that some people have the vision and courage to become a sun on the outside. This difference is our human destiny.