This Week's Quotation:
So whatever you are about, and whatever the challenges and the ups and downs of a given day or week or year might happen to be within that, welcome the grace of God. Make it possible for others to feel and even begin to reflect the grace you are radiating.
It is that grace that makes the difference in our world because in it is the template of a whole person. Each one of us came to Earth to be a living embodiment of that template, and that is not only what is the salvation of every person we meet, but it is the salvation of our world—that template through humanity.
Becoming a Sun, p.306
Grace: Template for a Whole Person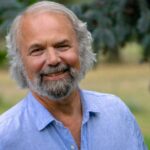 The word template suggests a pattern or design. In this excerpt from the last chapter of my book, I am saying that what we speak of as grace contains the pattern for who we are as a human being.
Grace is Love. But it also contains the complete template for the human capacity to receive Love and experience it.
Interesting how the word template sounds similar to the world temple. Looking up both words, I see they have the same Latin root. That root has to do with a consecrated place.
Grace consecrates our humanity as a temple to Love. It is the pattern of a whole person that allows you and me to receive the wholeness of Love—not some corrupted version of Love, distorted by all the human self-obsession that can contort Love's true nature.
Shall we consecrate our human experience to let Love live in the world as us now? Shall we receive grace?
What does it mean to become a sun?
Every human being is already a sun on the inside—a being of intense love and light. The difference is that some people have the vision and courage to become a sun on the outside. This difference is our human destiny.