This Week's Quotation:
As consciousness opens to the spiritual, prayer is also the creative expression of God the Possible through God the Means. It is high vibration resonating through human thought and feeling, and then spoken and acted on in the world. It is God the Possible entering the world through the dual channels of thought and feeling, and creating God the Manifest in the human experience. It is the spiritual moving through consciousness into the physical.

Becoming a Sun p. 186
God the Possible Entering the World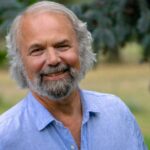 As I read this excerpt from my book, it struck me that we don't have an ideal word for what I attempted to address in this mini-chapter of my book.
There are a lot of words that name a facet of it. The word "will" is one. Religion speaks of "God's will." But our understanding of that word tends to be so colored by our experience of human will, often something arbitrary and mentally enforced.
There is the word "urge." But that word, too, is colored by human experience and all the seemingly random urges that arise for people.
The word I used in the excerpt is "prayer." I spoke of prayer as an expression of God the Possible.
Does God pray? I don't think God counts rosary beads or recites the name of Allah. So the word "prayer," too, brings up the limitations of human experience around the world.
What might it really mean for God to pray over the world? And over you and me? What might God's will really be? And what truly is God's urge?
I am opening in these moments to let the reality of God's prayer, will, and creative urge work through me—to let God the Possible enter the world. As I do, perhaps I'll have a fuller understanding of what that means.
How about you?
What does it mean to become a sun?
Every human being is already a sun on the inside—a being of intense love and light. The difference is that some people have the vision and courage to become a sun on the outside. This difference is our human destiny.