This Week's Quotation:
It takes courage for a person to stop seeking validation from the so-called "normalcy" of the world in which they live—which is really not normal, just familiar. A spiritual pioneer learns to find validation from the already-existing field of universal consciousness. That field is always present, and it is always available. It is a field of possibility and potentiality. It is a field of what could happen in our life and in the world, if we let it. It is a world of preform. It is that universal field of consciousness that is bringing pressure on the old paradigm.

Becoming a Sun p. 312-313
The Already-Existing Field of Universal Consciousness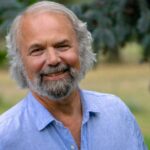 I meet so many people who have had to face the so-called "normalcy" of the world that has criticized and shamed them for who they are. In fact, almost all the people I have high respect for have had that happen to them, one way or another.
It could be family or friends. It could be people at work. Or, for those with some kind of public notoriety, it could be the media or public opinion. But they have had people criticize and shame them for not "being normal."
Virtually everyone has a social dimension to their human makeup. So we can easily slide into an expectation that other people will accept us. And be disappointed if they don't.
What happens when we are forced to choose between that kind of acceptance and answering the creative calling of our life? And if people around us are rejecting us, where do we turn?
That is a good time to make friends with the universe. It's a time to become aware of all the ways you are being loved—loved from that burning flame within you, loved by all the forms of life on Planet Earth around you, and loved by the sun, the moon, and the stars.
The field of universal consciousness knows you. It is cheering you on. In fact, that is what has urged you through life thus far.
So take a curtsy or a bow! Smile at the flowers, feel the sun on your face, and look up at the stars. You are doing what they are all doing—being yourself. And fulfilling the destiny that is yours to fulfill.
Now that is normal.
What does it mean to become a sun?
Every human being is already a sun on the inside—a being of intense love and light. The difference is that some people have the vision and courage to become a sun on the outside. This difference is our human destiny.