This Week's Quotation:
The icy parts of the waters of your soul melt under the influence of love. If there is ice, if there are frozen and hurt parts of you, they will thaw in the light of your sun so they can circulate once again. The spirit of blessing brings healing to the heart.

Becoming a Sun p. 31
Letting the Waters of the Soul Thaw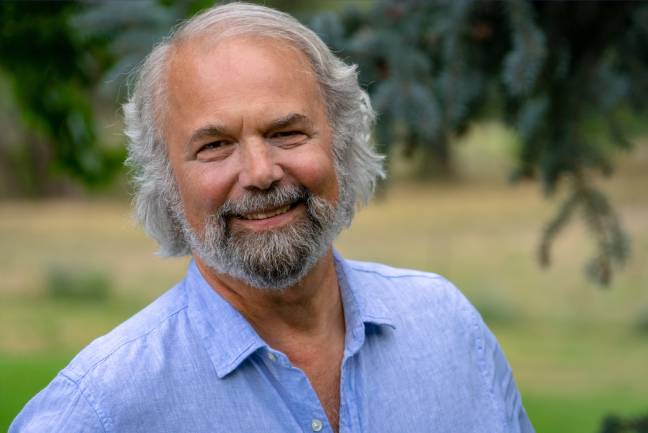 Have you ever noticed how stiff and awkward people can be? Yes, sometimes physically. But I am speaking more about how they move through their life—how they express themselves, and the sometimes awkward way they interact with others.
Then, have you ever caught yourself being stiff and awkward? I imagine you'd be a rare person if you hadn't.
Leading workshops in emotional and spiritual intelligence, I witness people approaching their spirituality in a frozen way. Everything I know tells me that doesn't work. The only way to connect to Source is to let the waters of the heart warm. Without softness and flow, a person can't touch and feel the origin of love and wisdom within themselves. And they find it impossible to make a spiritual connection with another person.
In a workshop, here is what I do. I find a way to get people to expose the frozen parts of their soul to the fire of universal love. As certainly as ice melts on a hot surface, the heart melts, flow begins, and a connection is made.
I can't guarantee that a person will be willing to expose the frozen parts of their soul to the fire of love. But I can guarantee that if they do, they will melt, and a real connection will become possible.
Here's a sad story about how this works. Two months ago, a woman wrote to ask that I end her subscription to this blog. She claimed I was only trying to sell my book. Of course, I did as she asked, knowing that the only reason for this blog and my book is to make a spiritual connection with people and let something creative flow.
Then, two weeks ago, the news came to me that this woman had died. Any opportunity we had to connect while in the flesh was gone. And spiritual nourishment that might have come from the connection didn't happen. For whatever reason, she couldn't find a softness of heart to make that connection. How sad! I feel sad and angry now when I think about it. And then I am aware of all the other ways that the frozen waters of the heart prevent spiritual connection.
So today, I am becoming a sun. I am allowing the water of my heart to melt. And I am bringing the warmth of the sun to people in my world.
What does it mean to become a sun?
Every human being is already a sun on the inside—a being of intense love and light. The difference is that some people have the vision and courage to become a sun on the outside. This difference is our human destiny.