This Week's Quotation:
When you know that the world you are experiencing is happening within your own mind as well as around you, the way you play in your life changes. You begin to understand that you can change your experience by surrounding the people and circumstances that live in your consciousness with the atmosphere that comes from your creative thought. You can surround them with a spirit of understanding and positive intention. You can choose to see past people's limitations and faults, and give them a place, in your thoughts, where they can be themselves.

Becoming a Sun p. 53
Surround the World in Your Mind with Creative Atmosphere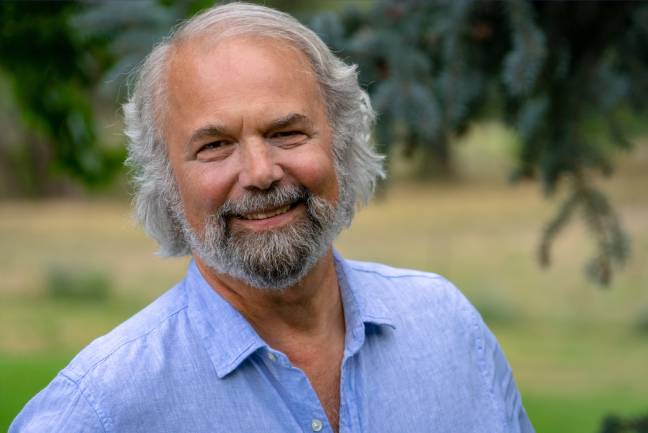 I had a Zoom call yesterday with a woman I was meeting for the first time. We spoke of the possibility that she might come to Sunrise Ranch to work and live. I was excited to see that she had a copy of Becoming a Sun with translucent multi-colored bookmarks poking out the side of the book. It was apparently getting a good read.
I told her that while I am interested in selling my book, I am far more interested in people enjoying the book they buy and finding it meaningful.
I wrote the Becoming a Sun firstly to myself, which I explain in the introduction. So the "you" in the quotation above is me talking to my own human soul, realizing that I am no different from anyone else when it comes to the foundational factors of how I am made. In addressing my own experience, I am speaking to the experience of anyone on the planet.
In reading these words I wrote eight years ago, I see they are as true now as they were then. And I love giving myself the bigger picture once again. To me, what is written here is still mind-blowing.
It is interesting to see the human tendency in oneself to objectify people—to understand them only as separate from yourself. If that is all that is going on, we are helpless when it comes to creating a connecting bond. When we acknowledge that they not only live in the world but also in our mind, everything changes. We inherit our innate power to love.
What does it mean to become a sun?
Every human being is already a sun on the inside—a being of intense love and light. The difference is that some people have the vision and courage to become a sun on the outside. This difference is our human destiny.