This Week's Quotation:
This step is radical because it is the movement out of the belief that you have to change. Think about all the efforts you have made to grow, to learn, and to form new habits or behaviors. Think about all the discipline you have applied in your life to become a better person, a more knowledgeable person, and a more lovable person. Think about all the ways you have sought a more enlightened or a more loving experience.
No doubt, all those efforts played their part in your life journey. They might still. But it is hard to make that much effort over as many years as you have been making it without adopting a belief that there is something wrong with you—something that needs to change. And more important, that you are what needs to change. That's not exactly self-affirming!
Becoming a Sun, p. 248
The Belief You Have to Change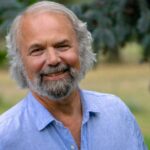 In this mini-chapter of my book, I address selfhood and the sense of shame people tend to have about themselves. Our culture applauds self-improvement. We adulate athletes who condition themselves to excel at their sport, musicians who practice for hours a day, and people who go to the salon for Botox treatments.
Self-care and self-improvement can be noble endeavors. What I am addressing is that they can be a coverup for shame. Our commercial culture is all too ready to pile on, trying to convince us that their product is the antidote for our self-doubt. Religion and personal growth experts can pile on, too, shaming us for simply being human.
Self-improvement and self-assurance can be at odds in a person's experience. Wouldn't you like to have your cake and eat it too? Wouldn't you like to be a self-assured person who is constantly developing their capacity to express and embody who they are in the world?
The issue is knowing who we are. While we have to own all of who we are as a human being, when we know the core of ourselves as someone who is loved unconditionally from a place deep within, everything changes. We know we are a being of love with a gift to bring to the world.
As we bring our gift, we become more and more capable of doing so. We grow in our ability to give it. We naturally become on the outside what we already are on the inside. Then acts of self-care and self-improvement are born out of love, not shame. They are life-giving, not life-stealing.
This is becoming a sun.
What does it mean to become a sun?
Every human being is already a sun on the inside—a being of intense love and light. The difference is that some people have the vision and courage to become a sun on the outside. This difference is our human destiny.