This Week's Quotation:
From out of the whirlwind,
At the center of creation,
I speak.
I am the peaceful center of Being.
I am stillness in the midst of the turning world,
At rest and assured,
In the middle of the human drama.
I am your strength because I am constant and unmoving in my love.
I am your wisdom because I am the reality you seek.
I am your blessing, to be received by you and given to your world.
~ Becoming a Sun p. 145
The Calling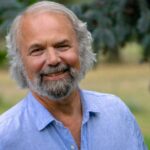 This week's excerpt is from a poem in my book, The Calling. I wrote it as an I am poem—a poem that speaks from the identity of some part of the reality in which we live. 
If you have never written an I am poem, I recommend it highly. It is freeing to adopt for yourself a personage that is outside the person you usually experience yourself to be. So that alone is worth it.
It is remarkable how well it works. I am the grass. I am the trees. I am you. I am the sun.
Why is it so easy to write like that? And unless your mind is locked in very concrete thinking, it makes some kind of sense.
My simplest explanation is that God is in everything, including you and me. So when you write an I am poem, you are writing for that Presence that is in all things.
It is a universal Presence, so it is in you too. And because it is one Presence in all things, it is true that you are the Presence in all things.
Mostly, people walk around with a very local sense of self. I am this body. I am this life experience. And if someone had no local sense of self, we would be worried. And still, it is liberating to expand our sense of self to the universal.
So just writing any I am poem can be liberating. But here is another step you can take it. As you compose the poem, open yourself to the deeper feelings of the one you are writing as. Feel what the grass feels. Feel what the wind desires. Feel what the earth is saying. Maybe it is calling to you.
What does it mean to become a sun?
Every human being is already a sun on the inside—a being of intense love and light. The difference is that some people have the vision and courage to become a sun on the outside. This difference is our human destiny.