This Week's Quotation:
The life current that runs through our personal circuit can restructure our life. It can repolarize all the patterns and forms of our life. So if you want your life to reshape, you need to bring an intensification of that current. But as long as a person is not taking responsibility for their life, they cannot find the switch. They are wandering around, wondering why their life experience is what it is.
~ Becoming a Sun p. 115
The Personal Empowerment Switch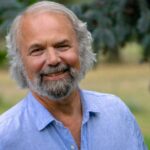 This text is from a mini-chapter of my book that invites the reader to imagine a huge electrical switch somewhere in the recesses of their consciousness.
For many people, that switch is in the off position. They are unempowered because the energetic circuit that powers their life carries only a trickle of the life force it is meant to carry. And they don't know why, and they can't find the switch. They're probably not even aware there is one.
Why? Why can't they find the switch?
What turns on the power within the human experience is the acceptance of our role as the creator of our life. This can be a confusing issue. Because it's true there are many factors at work outside ourselves that influence our experience. So the fact that we are the primary causative factor is lost.
It can seem safer to play the victim relative to other people and life circumstances. And we can have all the facts to back it up. But still, playing the victim is ultimately disempowering.
So it can seem a daunting proposition to accept that you create your life experience.
Try adopting these two attitudes and see if it does not throw the switch for you. See if it doesn't increase the creative current running through you.
I am the one creating my life experience.
I am grateful for everything that is evolving in my life experience.
As you adopt this philosophy, you know yourself as a creator. And the world around you changes.
What does it mean to become a sun?
Every human being is already a sun on the inside—a being of intense love and light. The difference is that some people have the vision and courage to become a sun on the outside. This difference is our human destiny.