This Week's Quotation:
This gets right to the heart of practical spirituality. Within everyone, there is an impulse that causes them to desire something wonderful in their life. A superficial spirituality has a person forever seeking that from another person, from a book, or from a spiritual teaching. While all those things can be significant steps along a person's path—perhaps even necessary ones—if they really are steps and not distractions, they lead people to the dreadful, awe-inspiring realization that the wonder they seek is within them, looking to get out. And the only thing really stopping that from happening is themselves.
~ Becoming a Sun p. 110
Practical Spirituality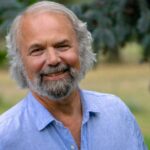 Reading this paragraph from my book makes me ask myself this question: How might I be stopping the flow of creativity from within myself?
Here is my simple logic. It doesn't really help to pat myself on the back for the creative flow I am already allowing to pour through me. If it is flowing, there is nothing I need to do about it except let it continue. 
But if something is blocked, I want to proactively initiate an opening of that flow.
Is my ability to entertain new possibilities stuck?
Am I neglecting my physical body?
Do I avoid good fun?
Am I open to deepening friendships with the people in my life?
Like most people, I suppose, I can name plenty of circumstances in my life that seem challenging. Here is what I am going to do with every challenging circumstance that arises—ask myself what flow might be blocked in me relative to that circumstance. That might bring some practical spirituality to it.
Want to join me?
What does it mean to become a sun?
Every human being is already a sun on the inside—a being of intense love and light. The difference is that some people have the vision and courage to become a sun on the outside. This difference is our human destiny.