This Week's Quotation:
As consciousness opens to the spiritual, prayer is also the creative expression of God the Possible through God the Means. It is high vibration resonating through human thought and feeling, and then spoken and acted on in the world. It is God the Possible entering the world through the dual channels of thought and feeling, and creating God the Manifest in the human experience. It is the spiritual moving through consciousness into the physical.
The prayer that transforms human consciousness is not a hope that God will do something about what we think is wrong. It is not a stale religious utterance. True prayer magnifies the awareness of what is whole—the wholeness of a person and the wholeness of all living things. It invokes the implicate order of being in consciousness.
~ Becoming a Sun p.186
A Radically New Understanding of Prayer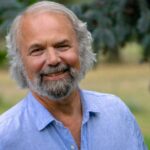 Prayer is another one of those experiences that is a foundational part of our primal spirituality. Yes, of course, we pray as human beings all the time, whether we think of ourselves as religious or not.

The desire for fulfillment runs hot in our blood. What is that if not prayer? We want all the wonderfulness that our heart tells us is possible to manifest in form.
The change comes when we realize that we are not just hoping someone else will do something about our prayers—when we realize that we, ourselves, are instrumental in allowing our prayers to be fulfilled.
This doesn't mean we have to take every step needed for that to happen. It just means that the essential urge to create what we are praying for is coming to focus in us. The possibility of what might manifest—the very essence of it—is felt and known by us. It has entered our conscious awareness. And this is the most pivotal factor in letting that possibility manifest.
We need a radically new understanding of what prayer is. How's this for a start?
What does it mean to become a sun?
Every human being is already a sun on the inside—a being of intense love and light. The difference is that some people have the vision and courage to become a sun on the outside. This difference is our human destiny.