This Week's Quotation:
The emotional body is that part of people that connects easily with what is around them—with the flow of the natural world, with other people, and even with the invisible life energy that courses through the human body. From the standpoint of this aspect of experience, there is no sense of separation from everything else; and therefore, from the standpoint of our own primal flow, there is no need for effort to connect—that is just how things are. The other aspects of our human makeup can modify or inhibit a person's sense of connectedness. But from the standpoint of the emotional body, connection is the reality.
In relationships, people's primal emotional flow is their openness to others and their capacity to receive what another person offers. It is a person's love response in deeply intimate relationships, and the energetic current that is offered to friends, clients, colleagues, or employees.
If the quality of emotional flow is low in a person's life, it might help to explore what has cut off that flow. Or they may simply want to explore good opportunities to open themselves deeply to something or someone who is worthy of their openness.
~ Becoming a Sun p. 74-75
Emotional Flow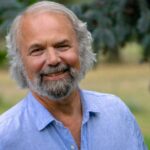 There is so much in a human life that requires some kind of effort and achievement. There is so much that can be stressful, not necessarily in a bad way, because stress can be invigorating.
And still, in the middle of all the bustle of our lives, we can get out of touch with the natural flow of our emotional body. Looked at through the lens of human effort, we might think we should get busy and do something about this. But maybe all that needs to happen is that we remember to make space in our life for the deep waters of the soul to flow in ourselves and others.
What does it mean to become a sun?
Every human being is already a sun on the inside—a being of intense love and light. The difference is that some people have the vision and courage to become a sun on the outside. This difference is our human destiny.