This Week's Quotation:
Transform this hallowed earth,
changed forever as
the lightning in the heaven of Being
crackles in a wet sky,
surrounding your bowed head
and furrowed brow.
Call down the thunder
that shakes the air
and rattles the windows and walls.
~ Becoming a Sun p. 271
Call Down the Thunder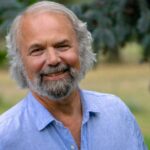 Happy Friday! And for those in America, Happy Memorial Day!
I am back at Sunrise Ranch after putting on Attunement, Healing Chant, and interfaith events in South Africa and the UK. Many thanks to the people who wrote for my blogs in my absence.
I chose this excerpt of a poem from my book for today's blog. Sometimes, poetry communicates something I don't know any other good way to say. And I don't know what is up for you in your life right now. But for me, it is time to call down the thunder. With an homage to Bob Dylan, it is time to rattle the walls.
There is so much we face today as a human family. And then, there is whatever is happening in our individual lives. As I reflect on it all for myself, I see no real answer from within the world I inhabit. Or even from within the four walls of my immediate human experience.
So I call down the thunder. I invite the reverberation that sounds from a higher state of Being. Let that reorder our world. Let it reorder our human souls, now resonating with the Highest Love.
What does it mean to become a sun?
Every human being is already a sun on the inside—a being of intense love and light. The difference is that some people have the vision and courage to become a sun on the outside. This difference is our human destiny.