This Week's Quotation:
You live in the center of a field of consciousness, mostly your own. There also is the consciousness of other people. Then there is a divine consciousness and presence that fills your creative field. Most importantly for you, your presence fills your creative field. It pervades your body, your thoughts, and your feelings. It touches and surrounds the people in your world. It holds the physical world in which you live in your consciousness.
For your creative field, the conscious awareness you bring is like the atmosphere surrounding our planet. It is the space in which creation occurs.
~ Becoming a Sun p. 51
The Magical Powers of Consciousness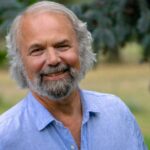 It seems so easy to miss the significance of this moment and the immediate world we find ourselves in. On the surface, most of us who read this blog live a more or less ordinary life, not that different from anybody else.
But I think it is highly likely you are aware of something else happening—that In the middle of the ordinary and the mundane, you have the ability to invoke a magical creativity that transcends it all. And that the magical powers of the consciousness you possess can create a field of energy and awareness that promotes love and abundant life.
If it is all just ordinary and mundane, who cares? Put another shrimp on the barbie and pass another glass of whatever is going around. But it isn't. The tracks we lay down, others may follow. And if what we bring to the world is full of heavenly magic, that magic is in the air. A higher truth visits our human world. Consciousness and culture are transmuted. A new path is found. This is how the world is changed.
Let us invoke that magic now. Let's set the vibration for a new world for ourselves and those who come after.
What does it mean to become a sun?
Every human being is already a sun on the inside—a being of intense love and light. The difference is that some people have the vision and courage to become a sun on the outside. This difference is our human destiny.