This Week's Quotation:
A spiritually asleep person is satisfied with an opaque veil—a state of awareness in which there is little consciousness of the sacred. So many who consider themselves spiritually aware settle on a translucent veil—like a window made of frosted glass. They have enough conscious awareness to let some sunlight come through from the other side of the window. But the shape and pattern of that reality is only a blur, so it ends up having little immediate relevance to how they live their life. They are interested in letting more light come through. Nonetheless, they are still committed to a manipulation of the physical world as their best effort to relieve their emotional disturbance. So they are not interested in living a life that is guided by what is on the other side of the glass. The sad truth is that they do not want to know what is there.
~ Becoming a Sun p. 156
The Sacred Veil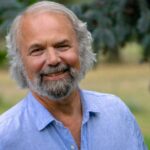 A veil is a symbol of the connection with our inner reality—with the source of power, presence, and wisdom. This excerpt from my book is the challenge I live my life by. It is the challenge of knowing and being who I am and living authentically. I believe this is the same challenge for all people, even if they are unaware of it.
The veil is sacred because it has the ability to turn transparent. And when it does, its sacredness is apparent. Interesting, isn't it, that it is most beautiful when it disappears?
When the veil is opaque, it has the qualities of a mirror. It reflects our limited human experience back to us, and that is all we can see. When it turns transparent, we become aware of the holiness of life. We are stirred by the creative power within us. We know love. A wisdom higher than our human intelligence guides us.
What does a person have to do for the sacred veil to turn transparent?
The greatest teacher the world has ever seen gave the answer. In my own words, it was this: Treasure what is in heaven. And when you do, your heart will be in that sacredness.
Value it. Admit your desire for it.
The simple act of valuing what is on the other side of the veil more than you value your immediate human reality makes the holiness of life more visible to you. You see it. And then you find that you are in the midst of it.
Take a few moments now to reflect on your love for what makes life holy. Presence. Power. Wisdom.
What does it mean to become a sun?
Every human being is already a sun on the inside—a being of intense love and light. The difference is that some people have the vision and courage to become a sun on the outside. This difference is our human destiny.