This Week's Quotation:
This is the grace that has always been present in your human experience. It contains the knowing that both the wonder of creation and the terror of it reveal something so magnificent, so glorious, that words can hardly tell. And you can appreciate that you would never come to this knowing without having committed yourself to your very human experience. You could not have become such a human being of love any other way. There was no other way for you to become a sun.
Becoming a Sun p. 300
This Is the Grace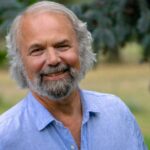 As I wrote Becoming a Sun, I was aware of the gravity of what I was addressing. The book describes the foundational elements of the human experience and the process of creation we are a part of. Or, to put it simply, it portrays the human journey, a journey to grace.
It was a daunting assignment I gave myself. You can see for yourself if I was successful in the undertaking.
As I wrote, I was aware that my subject was relevant to every facet of human experience—every field of endeavor, every field of interest, all of it. But I chose to limit what I addressed to the central core of it all, using poetry and stories from my own life experience to paint the picture.
Since I wrote the book, I've described how the seven virtues described in my book apply in a professional work environment. Looking for a word that describes what grace looks like for a professional, I came upon the word resilience. A person who knows grace becomes resilient.
There is what seems terrible in a human life, including the professional elements of life. In business, there is financial stress and even failure. There are lawsuits and public relations nightmares. A person who has followed their journey to grace can meet such experiences with resilience. They have a response to what is terrible. They understand that there is something to be known and revealed in the middle of it, call it what you will.
For a country, great political strife and even war can be part of the terror it experiences. The people of Ukraine are enduring that now. And as terrible as it is, it is not hard to perceive the profound love and glory they are showing the world. They are showing us grace and resilience.
Most of us don't go looking for the terrible. But it shows up as illness, rupture of human relationship, and even death—and in all of the ups and downs of a human life. It is our opportunity to become a sun—to know ourselves as the one who brings profound love and glory into all the processes of a human life.
Blessings on your road to grace. You are becoming a sun.
What does it mean to become a sun?
Every human being is already a sun on the inside—a being of intense love and light. The difference is that some people have the vision and courage to become a sun on the outside. This difference is our human destiny.