This Week's Quotation:
Within everyone, there is an impulse that causes them to desire something wonderful in their life. A superficial spirituality has a person forever seeking that from another person, from a book, or from a spiritual teaching. While all those things can be significant steps along a person's path—perhaps even necessary ones—if they really are steps and not distractions, they lead people to the dreadful, awe-inspiring realization that the wonder they seek is within them, looking to get out. And the only thing really stopping that from happening is themselves.
Becoming a Sun p. 110
The Wonder Within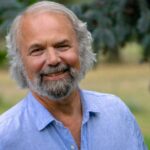 It can seem so easy to let one's own focus of attention fixate on the outer issues of life. I can report personally on what it is like to be a human being in this regard—at least for me. It happens.
And we need to pay attention to what is happening in our current life circumstances. There are people who need our care and attention. There are issues for us to address. And there are creative opportunities to see.
And how do we do what is really called for if we don't see what is happening in the world immediately around us?
But here's the thing. If a person loses track of the wonder within—their creative fire, imagination, and life force—what happens? Overwhelm. All kinds of demands from our world and nothing to meet them. Talk about stress!
I love reminding myself in every last phase of my life that there is a creative wonder within me seeking expression—in my daily work, relationships, writing… and everything else. And that it is my place in life to let that creative wonder out through my expression into the world.
For me, this is the supreme spiritual practice. It affirms beyond any shadow of a doubt that God is real. Because all that creative wonder is of the Divine. It has the signature vibration of the Divine when it comes out—a love and a wisdom far beyond my capabilities as a human being.
Far beyond any usual pattern of prayer, meditation, worship, or other spiritual or religious practice, I know for a certainty who and what the Divine is when I let it express through me in my life.
What does it mean to become a sun?
Every human being is already a sun on the inside—a being of intense love and light. The difference is that some people have the vision and courage to become a sun on the outside. This difference is our human destiny.