This Week's Quotation:
There is so much you do not know about why the world is the way it is or why human beings are the way they are. There is so much about the path of life that you cannot see. But deep within you, you know that you are becoming a sun—a profound expression of love that is so large, so all-consuming, that you can scarcely entertain the thought.
Your life path has been leading you to this knowing—all the inspiration, all the struggle, all the openness, all the aspiration, all the love you have known in your life, and all the grief and disappointment. All that you have accomplished and all your failures have led you to this moment of deep knowing—that you are becoming a sun in the middle of it all.
Becoming a Sun p. 299-300
You Are Becoming a Sun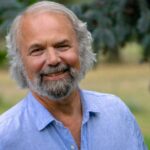 As I reflect on these words, I know that they are true for me. I believe they are true for you, too, and for all people.
After all we have been through thus far in our life, this is what it is all about. An inner radiance, a profound love, is burning in our deepest core. There is the light of understanding shining bright.
Our inner radiance wants out. We want to love. We want to give. We want to illuminate the beauty of the patterns of life all around us, especially in the people we see day-to-day.
Through it all, this is what has been happening. This is what is happening now.
Nothing else really matters very much.
In this holiday season that celebrates the coming of the light, let us celebrate why we are here. Let us become a sun.
What does it mean to become a sun?
Every human being is already a sun on the inside—a being of intense love and light. The difference is that some people have the vision and courage to become a sun on the outside. This difference is our human destiny.