This Week's Quotation:
Just as the sun of our solar system activates all the elements of Planet Earth, the fire of fusion in you has a profound effect on the elements of your world. As it heats the oceans of the world, sets the winds in motion, and warms the earth, the sun makes all forms of life possible on Earth and sustains those life forms through its radiance. When you are bringing your radiance to your creative field, that field is profoundly affected by you. The waters of your soul are warmed. The atmosphere you share with other people is different. Your creative field comes to life in your radiance, and new forms of life spring up around you—new opportunities, new friendships, and a quickening that makes what is already happening in your life feel new.

Becoming a Sun p. 29
Warming the Waters of Your Soul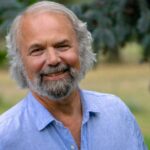 As I prepared myself to write Becoming a Sun, I thought about the language that is natural to me as a poet and as someone who loves the natural world in which I live. It is the language of nature.
Can you see your essential nature as a sun? You have the warmth of the sun to bring to the waters of your own soul and to other people. If you don't, your waters grow cold. And so do the waters of the people around you. You do not want to live your life as a cold person.
So here is a loving reminder. Be a sun. It is who you are. Let radiance shine down upon your soul. You need it. And if you don't give it to yourself, no one can do it for you.
When you do it for yourself, your radiance automatically shines through you to others.
What does it mean to become a sun?
Every human being is already a sun on the inside—a being of intense love and light. The difference is that some people have the vision and courage to become a sun on the outside. This difference is our human destiny.