This Week's Quotation:
You find yourself at the center of a field of awareness. In that field, there are worlds within worlds, overlapping and interrelating, all composing the one field of awareness with you at the center. Copernicus discovered that the sun, not the Earth, is the center of our solar system. Yet, while the sun is at the center of the solar system, you are at the center of the system around you. Your field extends in all directions around you, out to infinity.
~ Becoming a Sun p. 22
We Are Becoming a Sun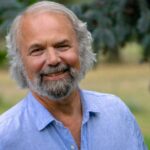 There is so much that can happen in a human life that attempts to deny this foundational truth expressed in the first chapter of my book: You find yourself at the center of a field of awareness.
You can adopt the perspective presented by someone else. You can unwittingly adopt the emotions and thoughts of some element of our culture.
You can feel empathy and compassion for someone down the block or halfway around the world. But what are you directly aware of from the perspective of the person you are, right where you are, at this moment in time?
Fully owning that experience is mystical. It is undefinable. It is mind-blowing.
Human thinking can become distracted with the unending analysis of why. Why did this happen? Why am I here and not there? Why did this person do that?
This kind of inquiry can serve a purpose up to a point. But beyond that point, it avoids the experience of ourselves at the center of a unique field of awareness.
We might catch ourselves seeking the reason we got to where we are now. What motivated me to be here? I must have done something wrong.
I am having the vivid experience that I am Love, the universal power of Creation, at the center of my field of awareness. And Love isn't looking for a reason for anything. Love is the reason.
Love is the fire of Creation at the center of the field of our awareness as us. It is the ultimate reason for everything.
We are becoming a sun, the presence of Love at the center of our world.
What does it mean to become a sun?
Every human being is already a sun on the inside—a being of intense love and light. The difference is that some people have the vision and courage to become a sun on the outside. This difference is our human destiny.