This Week's Quotation:
So I have come to believe that most of humanity is suffering from a psychology of oppression—even those who seem to be in the role of the oppressors. That it is because of that oppression that we have lost the knowledge of the most elemental aspects of our Being—who we are, our relationship to creation, and how our own human capacity works. There is a natural darkness that welcomes the light when it comes. But the darkness of oppression is not natural at all. It is a kind of darkness that hates the light. Rays of enlightened thought and enlightened awareness are the end of oppression, and those who are defending oppression know it.
~ Becoming a Sun p. 220-221
The End of Oppression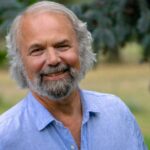 Isn't that a dark thought for the first day of September? I'm not a pessimistic person. But sometimes, it is time to take a penetrating look at a dysfunctional dynamic in human culture. And that's what I did in the chapter of my book from which this quotation is taken.
What I observe about patterns of oppression is that those who have been bitten bite. If someone has been oppressed, they tend to accept oppression as the name of the game. And sometimes, they decide that if their choice is to be either the oppressor or the oppressed, they know what they'd rather be. They'd rather dish it out than take it. Often, in the process, the person doesn't see how they have bought into the paradigm. So they clothe their oppression in robes of light.
Oppression is contagious. And it has a dark synergy. One person affects another, and so the second person reacts as a victim and then ultimately as an oppressor themselves.
These patterns are a dark shadow reflection of the creative synergy that is our innate birthright. We are meant to affect each other—but constructively. We are made to spark the creative activation of another person. We have the potential of supplying another person with what only we can give them. The patterns of oppression take this creative potential inherent in human culture and create a grotesque version of it, with one person attempting to prosper at the expense of another.
There is only one way I know to transform the patterns of oppression into creative synergy. It is the personal choice of non-reaction. It is accepting that the power of the cosmos—universal, unconditional Love—is what we are made of and who we are. It is choosing to bring Universal Love into the world, even in the face of oppression.
What does it mean to become a sun?
Every human being is already a sun on the inside—a being of intense love and light. The difference is that some people have the vision and courage to become a sun on the outside. This difference is our human destiny.