This Week's Quotation:
Our human capacity—our thoughts and feelings and our physical capacity—is made to be a dwelling place for the possible. We are supposed to be a home for the possible so that it might manifest through us into the world. So open your heart to what is possible in your life. Feel the feelings of the possible. Think the thoughts. It takes believing in something that is not yet here, in this world, but could be if you were open to it. Knowing that at some point it will take bold acts of personal courage for what is possible to manifest in your life.

Becoming a Sun p. 49
We are Home for the Possible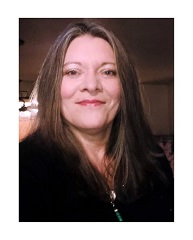 Human beings have been endowed with an incredible capacity for imagination, creativity, and possibility. And yet, it is easy to get stuck in a rut and feel like our lives are on autopilot. Can you relate to that feeling of stuckness?
I know this has been my experience at times.
When the pain of feeling stuck is too much, I know it's time to come to a place of surrender, openness, and curiosity. The truth is that I must be willing to take risks and step outside of my comfort zone to let the vision be born through me. This creates a breakthrough moment.
Taking that step requires a certain level of trust and faith in ourselves and the universe, knowing that, at some point, it will take bold acts of personal courage to bring the potentiality within us into manifestation.
As we open our hearts and connect with the feeling of what is possible in our lives, we tap into a powerful source of creative energy that can transform our world. By holding a clear vision of our desired outcome in our hearts and minds, we become a conduit for the universe to bring forth the people, resources, and opportunities that we need to manifest our dreams.
I know how potent these principles of truth have been for me. At this stage of the game, I am really interested in how we can do this collectively to create heaven on earth.
What does heaven on earth look and feel like to you?
What does it mean to become a sun?
Every human being is already a sun on the inside—a being of intense love and light. The difference is that some people have the vision and courage to become a sun on the outside. This difference is our human destiny.