This Week's Quotation:
I am that force and power
That lifts a man
From his lowest hour;
From that time in his life
When he stares at
What will not be,
And what cannot happen.
I am that inner urge
That defies the dead,
The locked up,
The pathetic round
Of the impossible,
And like the earth's
Tectonic power,
Shakes and reforms the
Solid to dust
And back again
And says no to what will end
And yes to the new world that awaits.
~ Becoming a Sun p. 185
Yes to the New World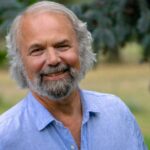 I needed to hear that!
On this February Friday morning, it is good to hear words that affirm who I am and
why I am here. I hope they do that for you too.
Yes to the new world that awaits!
Enjoy the day and the weekend.
What does it mean to become a sun?
Every human being is already a sun on the inside—a being of intense love and light. The difference is that some people have the vision and courage to become a sun on the outside. This difference is our human destiny.