This Week's Quotation:
All too often, the human experience is utterly too predictable. That's what happens when a person is out of touch with their own darkness and tries to create a life in the image of what is already in form around them—in the image of other people, in the image of their family, friends, or community. Or in the image presented by mass media. You can only live your own original life when it is created out of the dark waters in the depth of your soul.
To accept the darkness in your creative field, you have to accept that you don't know how your life will turn out. You don't know how your world will turn out. You have to accept that you cannot see all that is present in your depth or in the depth of other people. There is unpredictability in the darkness.
~ Becoming a Sun p. 39
There Is Life in the Darkness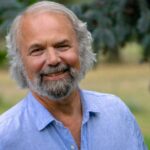 Most of us have some kind of darkness going on in our life—things we don't understand, events that don't seem to be going our way, and more.
Darkness can simply be the unknown. It is the unpredictability of life.
If you are like me, you like to see what is happening and get it wired. So I attempt to penetrate the darkness with sight.
Sometimes people can be like the lawyer I met recently. She said she never likes being in a situation she cannot control. I imagine for a lawyer, that is a successful way to be. But as a constant life strategy, it's a killer.
Here is what I suggest. If you are facing darkness in your life, don't try to eradicate it. Dance with it. Enjoy it. Let what is in the darkness reveal itself to you in its own time.
There is life in the darkness.
What does it mean to become a sun?
Every human being is already a sun on the inside—a being of intense love and light. The difference is that some people have the vision and courage to become a sun on the outside. This difference is our human destiny.