This Week's Quotation:
I have a simpler way of describing the door to another world of experience. The door is selflessness. And there is no real selflessness without selfless service to a higher reality. I am not talking about charitable works here, per se, as noble as charitable works might be. You could do many charitable works and not pass through this door. Walking through this door, you know the reality of love, which brings oneness. You know beauty unspeakable. You have the opportunity of reclaiming or, to use a religious term, redeeming your own humanity. You have the opportunity to redeem your own soul for the deepening expression of yourself and the reality you know.
~ Becoming a Sun p. 242
The Door Is Selflessness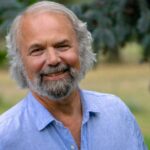 Have you noticed how attempts at self-improvement can keep you boxed in?
Most of the readers of this blog live in a culture where self-improvement, however, envisioned, is pervasive. So it is little wonder that when it comes to the essential issues of a human life, that is the lens through which we tend to see them. We might attempt to become something or to perform in a way that meets our own expectations or the expectations of others.
However useful those attempts might be on our life path, there is a place beyond which they cannot take us. Because no matter how hard you might try to improve yourself, you are identifying as the person who needs the improvement. And you are applying the standards of that person to your efforts.
Your own perfection can be a hard thing to accept. It can be challenging for a person to realize that they already are love, they are the intelligence of the universe, they are cosmic Presence in human form. But it is true. And only when a person accepts this truth for themselves can they bring it to their human soul.
Is that self-improvement? That's not how I would describe it. It is selflessness. It is joy. It is fulfillment. It is the satisfaction of being who you are in human form.
What does it mean to become a sun?
Every human being is already a sun on the inside—a being of intense love and light. The difference is that some people have the vision and courage to become a sun on the outside. This difference is our human destiny.