This Week's Quotation:
When you move out of the swirl of thought and feeling into an experience of the Being who you are, you are then in position to witness your thoughts and feelings like you never have before. You see the embodiment of yourself through your own thoughts, feelings, and actions. You are bringing the peace of your presence to your conscious awareness. And even if your thoughts and feelings are swirling, you know what is happening, and you have the courage to embrace that experience, not ignoring or running away from it. And through the courage to embrace all of your human experience, all of who you are shows up in the world.

Your courage brings the gravity of who you are into the world.  This radical shift in perspective creates a radically different relationship with your mind and emotions. You can see them now. You can understand them. You can love them. You can embrace them.

Becoming a Sun p. 260
The Courage to Embrace Your Human Experience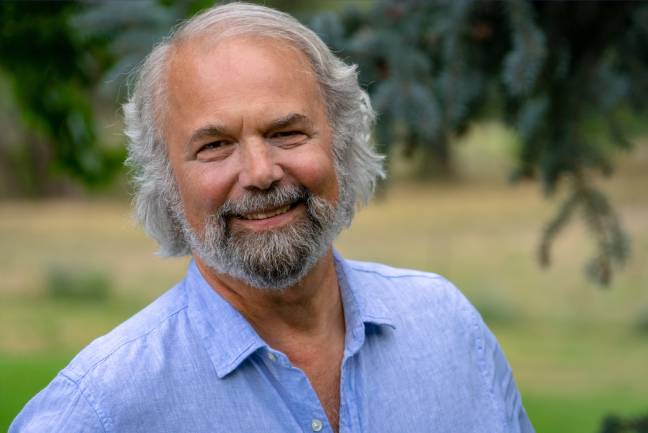 A critical factor in this process I describe in my book is how a person gains enough altitude to see what is happening in their human experience. In spiritual traditions, this experience is sometimes symbolized by a mountain. From the mountaintop, we have 360-degree vision. We have an unbiased perspective. And from the mountaintop, we are in the flow of the source of Being, symbolized by the heavens.
How do we climb the mountain? How do we gain perspective on our human experience?
In two ways. Looking up. Then looking down.
Looking up is opening our thoughts and feelings to the source of Being. It is softening our heart to feel the flow of Love. It is opening our mind to think true, inspiring thoughts. It is asking for what we need, spiritually, acknowledging that it is available, even before we ask.
Looking down is what this excerpt from my book addresses—the courage to embrace our human experience. All of it. This doesn't mean we are condoning whatever untruth might be there. We are engulfing all the thoughts and feelings that arise, whatever is happening in our body, with the flow of our Love. We are bringing the Light of Truth to it all.
This isn't an attempt to beat our human experience into submission. It is simply showing up as the sovereign of our soul. And when we do, we are not sucked into our experience, all-entangled with it. What actually happens is that in the act of loving ourselves, we cease identifying with our human experience. And we rise to the mountaintop.
That changes everything.
What does it mean to become a sun?
Every human being is already a sun on the inside—a being of intense love and light. The difference is that some people have the vision and courage to become a sun on the outside. This difference is our human destiny.